Just the thought of living in your very own home probably gives you a great sense of satisfaction. It's a major milestone that two-thirds of Americans will reach at some point in their lives. It's something that 75 percent of Americans say is a priority. Yet, as important as home ownership is for most of us, the process of building a new home frequently has negative connotations.
Why is it that some people have reservations about building a home? Owning a new home is a dream that many people feel isn't attainable because they think it will either be too expensive, or they've heard horror stories about how difficult the process is.
The truth is that building a home, if done properly with the right people, won't be fraught with stress and anxiety. It can actually be quite affordable, simple and, yes, even enjoyable.
Building a home should be fun. When you work with a trusted builder who knows how to deliver a quality home that meets your vision and your budget, it is.
Why You Should Enjoy Building a Home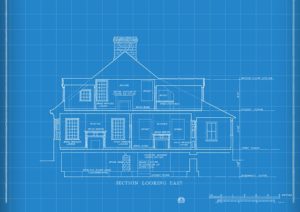 Seeing Your Vision Come to Life
For many Americans, owning a home is one of life's biggest achievements. Most people have had ideas about what their home would look like from a very young age. Whether you've always wanted a large open space for your living room or a beautiful hardwood or vinyl plank floor that reminds you of your childhood home, the home building process is your chance to see those ideas become a reality.
Watching a Project Go from an Empty Lot to a Beautiful Home
There's a great satisfaction in watching the process unfold before your eyes. We've built over a thousand homes in the Louisville area, and we still feel a great sense of accomplishment when we finish a new project. It's also a pleasure to see our clients watch a plot of land transform into the finished home that they can't wait to move into.
Milestones Should Bring Joy to Your Life
Owning a home is a significant event in our lives. Finding a new job, getting married, having children – these are all major milestones, and they all come with anticipation and concern. While building a home can certainly be ranked among the biggest steps in our lives, people sometimes choose another path simply because they are intimidated by it.
This concern might be valid if you work with a builder who doesn't know how to complete a project on time and on budget. But there are ways to make sure the builder you choose will make your life – and the building of your home – as easy as possible.
What to Look for in a Home Builder
Experience – There's a steep learning curve in the home building business. While a younger, inexperienced builder might be good at what they do, they might also be less likely than experienced builders to finish a project on budget.
Finding out if a builder has experience: Finding out how long a builder has been in the business is simple. Many builders will list how long they've been in business on their website, or you can just ask them directly.
Reputation – Learning more about a builder's reputation among his clients is a great way to determine whether you should trust them with the project. Happy clients are a sign that a builder will be able to deliver the goods. So, before hiring someone, do your research to see what others have said about their experience with the builder.
Finding out more about a builder's reputation: Online reviews are a good place to start. What do people who worked with this builder say about their experience? You can also ask other homeowners about their experiences with builders.
Comfort – Ultimately, you should feel comfortable with the person you're trusting this project to. Meeting with a builder to discuss your options will give you the opportunity to learn more about their personality, experience and approach to building homes.
Knowing whether you are comfortable with a builder: Most builders meet with potential clients before agreeing to take on a project. Take advantage of the opportunity to meet with a builder, discuss your vision and ask questions about their approach.
Contact Ken Thieneman Today
Ken Thieneman's reputation among Louisville homeowners speaks for itself, but we don't expect you to commit to us without first meeting with us to see if we're the right fit. We welcome the chance to meet with you and discuss your vision for your new home.
We also want you to enjoy the entire building process. We know how important your home is to you, which is why we approach each project with the enthusiasm and dedication our clients deserve.
We love building homes. We want you to love it, too.
Contact Ken Thieneman and our team to learn more about our services.